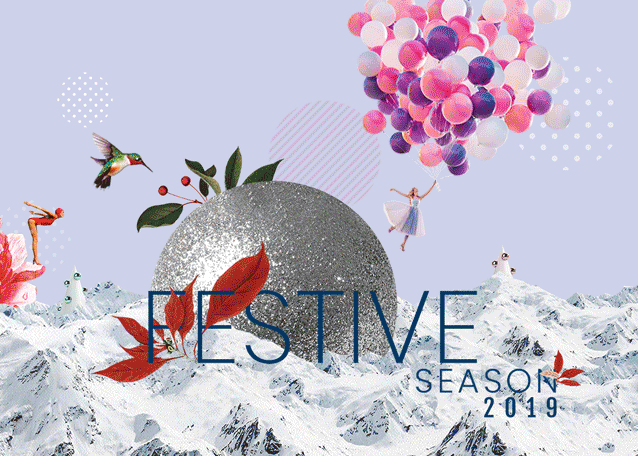 What's New at Kata Rocks!
2019 FESTIVE SEASON AT KATA ROCKS

It's that wonderful time of the year again, and Kata Rocks has once again put together a choice of sumptuous and joyful events that includes a feast of tempting cuisine, pool parties, and sparkling entertainment. We promise that our 'Sugar and Spice and Everything Whimsically Nice' events will make this festive season the best yet.



IN VILLA FLOATING BREAKFAST

Start your day in paradise with the ultimate indulgence - our signature In-villa Floating Breakfast. Choose from a hearty full English breakfast, healthy options or Asian cuisine whilst you unwind in the comfort of your private pool. Priced at THB 2,200 ++ per couple and available from 7 a.m. to 10:30 a.m. Book your floating breakfast 24 hours in advance.



PHUKET KING'S CUP EXPERIENCE

December marks the commencement of another spectacular season of yachting in Phuket, starting with the 'Phuket King's Cup Experience'. The luxury resort sponsors several racing teams that compete for top honours in class each year, in addition to offering a Sunseeker' party' yacht to take in all the exciting race action.



KATA ROCKS WEDDING PACKAGE

Our Wedding Package lets you create everlasting memories in the most romantic environment possible for two to 10 guests. Priced at THB 129,000++ and inclusive of one-night complimentary stay in One Bedroom Ocean Pool Loft inclusive of breakfast and so much more.



FESTIVE HOLIDAY PAMPERING

Treat yourself and a friend to a well-deserved session of rejuvenating spa treatments this festive season. The Infinite Luxury Spa's 'Festive Holiday Pampering' special includes a Thai yoga session, 120 minutes of spa treatments and more!



WELLNESS FOR OCEAN

Join us for fun and productive day with our "Wellness for Ocean" Event! Start your morning with Yoga, followed by refreshments as well as ocean conservation knowledge before we all join together for beach cleaning at Kata beach. Together, let us help conserve our oceans for future generations.



Imaginative Dining Experiences
Taste showcase - Yum Hua Plee

Taste Showcase presents "Yum Hua Plee" a reinterpretation of the classic Thai fresh banana blossom salad, made with white prawns, minced pork, banana blossom, egg, lotus leaves, coconut milk, peanuts, chilli paste, and tamarind sauce. Priced at THB 450++ and available during December from 12 noon to 10 pm.
Handcrafted Cocktails

Kata Rocks' mixology team proudly pours two artisan cocktails in December. 'Under the Mistletoe' - made with Kata Rocks Gin, Bailey's Cream, Crème de Cacao, Crème de Menthe, vanilla syrup, chocolate bitters. 'Christmas Carol' - made with Nusa Cana Tropical Rum, Dolin Rouge Vermouth, Aperol, Crème de Cacao, aromatic orange essence syrup. Available: 11 am to 10 pm and Priced at THB 390 ++.
Wines of the month

Riff Pinot Grigio, Alios Lageder 2017, Veneto, Italy - This dry and crisp Pinot Grigio matches nicely with any starters or mains such as fish, shellfish, seafood, pastas of poultry. Grape Variety: Pinot Grigio. Wine score: 87 points. Promotion Price: THB 1,300++
Portillo Malbec, Bodegas Salentein, 2017, Mendoza, Argentina - This nice deep ruby red Malbec pairs perfectly with red meat, lamb or poultry. Grape Variety: Malbec. Wine Score: 89 points. Promotion Price: THB 1,500++
Ads Links by Easy Branches